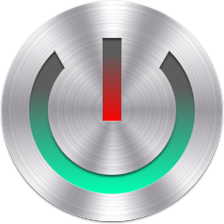 Screen Lock Pro
With animation and functionalities you would love.
If you want to save the power button, if your power button has some issue, if its in a danger area, if your device is slippery enough, or its a big tablet device, you may want to have an easy control to screen off and lock the device.
Everyone's favorite Tool
The highly features packed tool for modern Android™
At finger tip
☞ Admin lock (Shortcut)
☞ Smart lock (Shortcut)
☞ Screen lock Widget
☞ From notification
☞ Floating Widget

Personalisation
☞ Animations to pick
☞ Vibration feedback
☞ Lock and unlock sound
☞ Respects DND mode.

Using sensors
☞ Flip cover
☞ Air swipe
☞ Desk option
☞ Awesome shake

Usability enhancements
☞ 'Movement listener' option for distraction free reading experience. Just move a little when the device is about to sleep.
☞ 'Pause on apps' to pause sensor events on selected apps.
☞ 'On home screen' to let sensor event work only on home screen.
☞ 'Pause on landscape' to pause sensor events while in landscape mode. Play games effortlessly.
☞ 'Pause on call' to let the device follow its default course of action.
---
Highly customisable lock icon with easy to use interface. Option to use Metallic and Material icon as choice for both Admin lock and Smart lock.